[FREE] Eco-Friendly 7-Piece Bamboo Cutlery
Free $29.99
This offer will expire in:
After the countdown the price will return to it's original amount.
Description:
Bamboo Cutlery Travel Set | 8 Pieces | Reusable Eco-Friendly | Zero Waste | Spoon, Knife, Fork, Chopsticks, Straw, & Cleaning Brush | Portable Picnic Dinnerware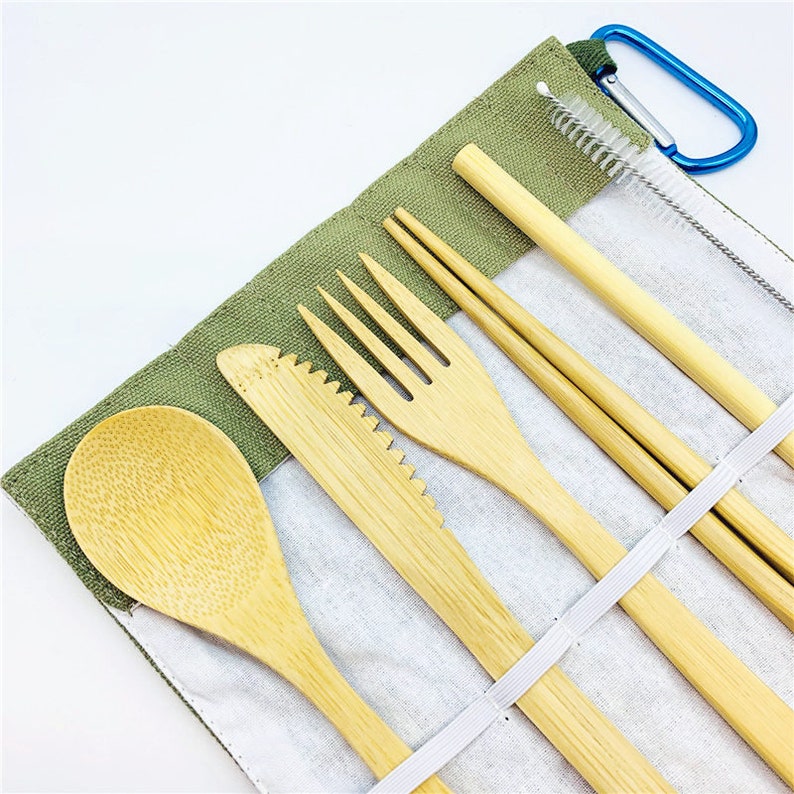 Bamboo Kit containing 8 pieces :
- 1 Bamboo Spoon
- 1 Bamboo Knife
- 1 Bamboo Fork
- 2 Bamboo Chopsticks
- 1 Bamboo Straw
- 1 Cleaning Brush
- 1 Travel Bag
Cutlery Pouch with knife, fork, spoon, straws, chopsticks that are made of 100% high-quality bamboo. The set is naturally healthy for your family!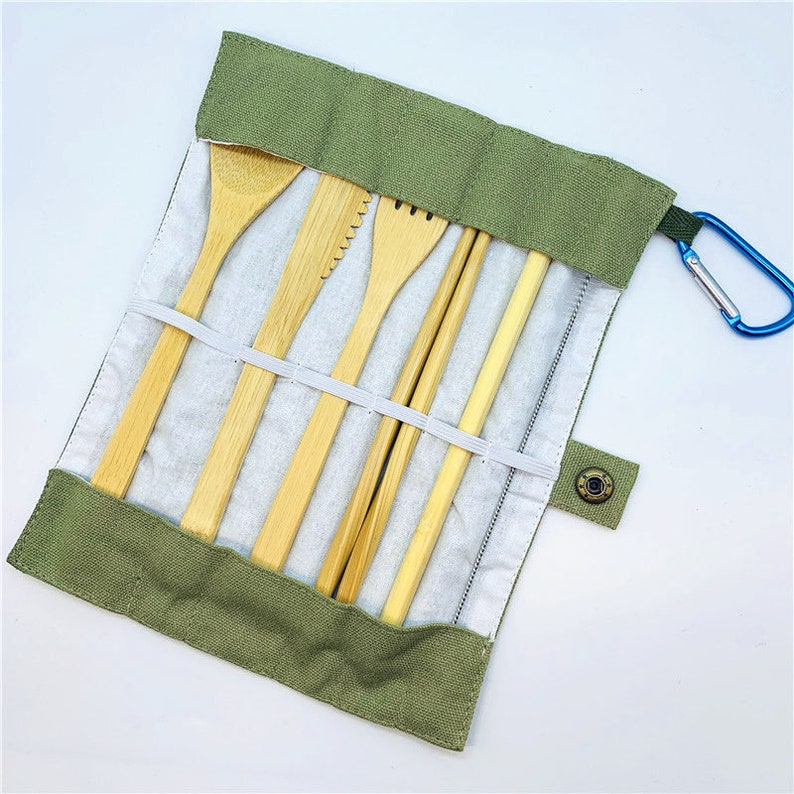 The lightweight pouch keeps the bamboo travel utensils together. It is easy-to-carry and looks very fashionable with the hook.The cutlery set is easy-to-clean, and can be used daily in your home and office.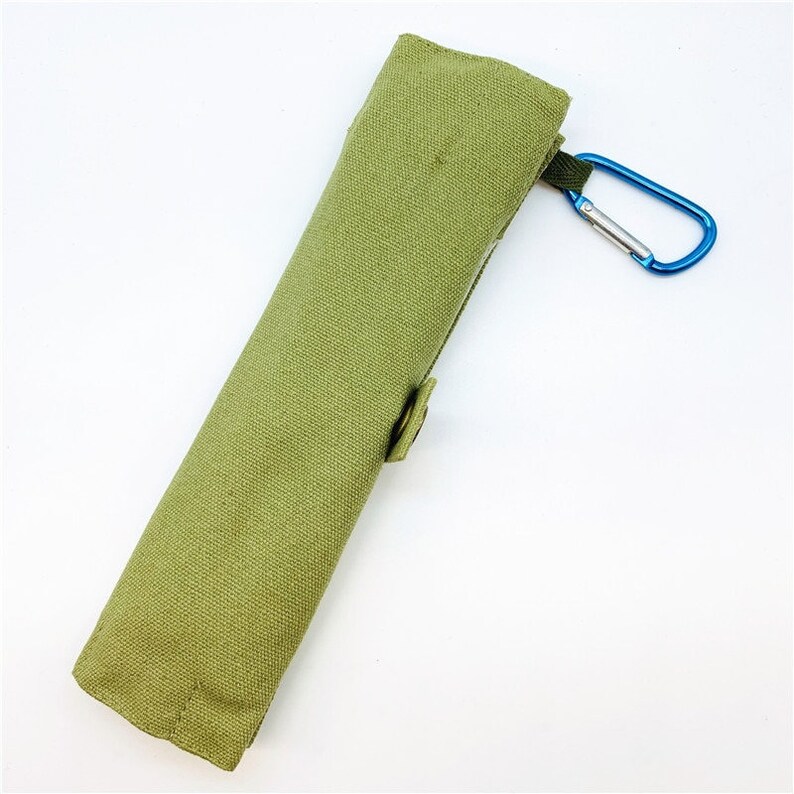 Perfect for outdoor camping, picnic and travelling. Bamboo is a fast-growing, all-natural grass that is just as durable as wood. It's guaranteed to last you years of use without staining or warping.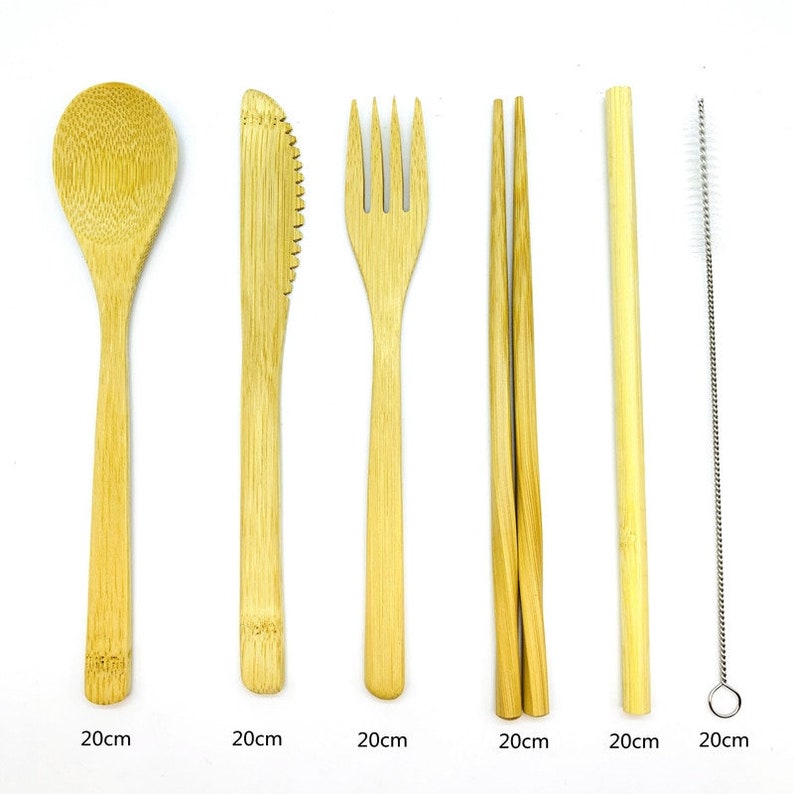 Each piece of our bamboo cutlery set is designed to be completely reusable due to bamboo's natural properties. It's designed to be long-lasting and easy-to-clean, and will not give you splinters! The bamboo cutlery is a perfectly healthy, sustainable, vegan gift for friends and family members.
Our Mission is simple. We focus on giving you the best Cleaning & Home Products that are not harmful to your health or the environment.