Anti Cut Gloves Safety Cut Proof Stab Resistant Stainless Steel Wire Metal Mesh Kitchen Butcher Cut-Resistant Tactical Gloves
$28.88
This offer will expire in:
After the countdown the price will return to it's original amount.
 Grade 5 cut-resistant glove with wide usage.
1. It can provide excellent protection for your hands, fingers.
2. Made of HPPE, excellent grade 5 cut-resistant & abrasion ability.
3. Breathable, light-weighted, not cumbersome but supple to use.
4. It is water washable, and the quality will not be influenced after being washed.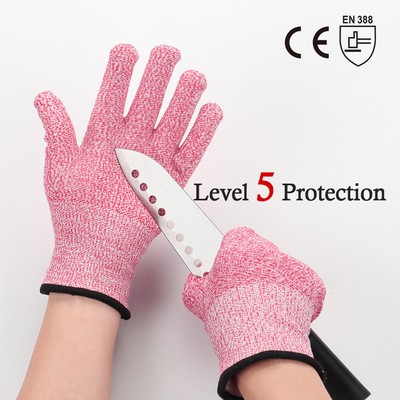 Best for Use in:
Carpentry, Metal Work, Glass incision, Business, Rescue, Security, Crafting, Kitchen Cutting/Slicing, Meat processing, Wood Carving, etc.
Application:
1. This product is effective against a variety of knives, glass, and other sharp knife and metal objects with sharp edges and corners cut, draw gloves.
2. This glove can reduce harm by sharp materials such as dagger, triangular scraper, glass, stone, etc.
3. It's very durable, super slash/cut/static proof, soft to wear, and washable.
4. Fits for Outdoor players, knives friends, drivers, security, gardening work, glass production, machine manufacturing, personal defense, or etc.
Anti Cut Gloves, Indestructible gloves, Stab proof Gloves, Cut free Kitchen Gloves, Anti-cut Buther knife-proof, Cut-resistant Gloves.
Our Mission is simple. We focus on giving you the best Cleaning & Home Products that are not harmful to your health or the environment.