[FREE] Eco-Friendly Reusable Food Wraps
Free $14.88
This offer will expire in:
After the countdown the price will return to it's original amount.
TRUST WHAT YOU WRAP YOUR FOOD IN
SUSTAINABLE, NATURAL ALTERNATIVE to plastic wrap, wrapping paper, and bags for bread storage. Wrap up homemade bread, cover a casserole dish, or use as a handy baking mat for kneading dough or rolling out a pie crust. It also makes a great, unique kitchen gift for bread lovers!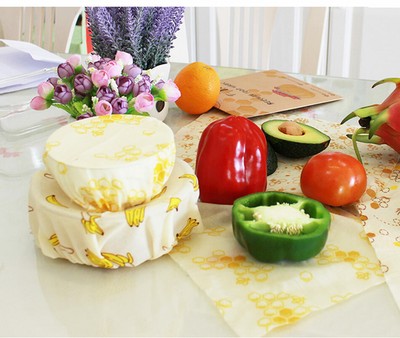 WASHABLE, REUSABLE, & COMPOSTABLE. Use the warmth of your hands to soften the wrap and form it over a bowl, container, or piece of food. As the bees wax paper wrap cools, it creates a seal and stores food naturally. Wash in cool water with mild soap and air dry.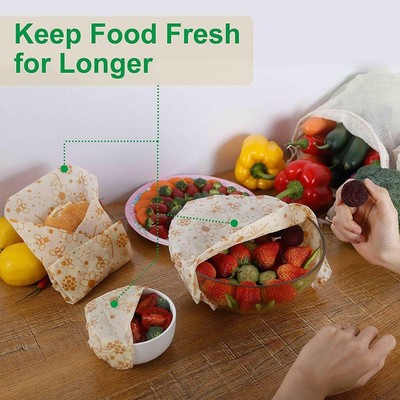 ECO-FRIENDLY INGREDIENTS. Bee's Wrap is made of organic cotton, sustainably-harvested beeswax, organic jojoba oil, and tree resin. All fabric and printing are certified by the Global Organic Textile Standard, while our packaging is made from 100% recycled paper and biodegradable cellulose.
SIMPLE. BEAUTIFUL. PRACTICAL.
Our Mission is simple. We focus on giving you the best Cleaning & Home Products that are not harmful to your health or the environment.