U Shape Massage Roller for Arm Leg Neck Muscle Tissue
$29.99 $79.99
This offer will expire in:
After the countdown the price will return to it's original amount.
Features
REDUCE CELLULITE
15 minutes a day towards cellulite-free skin. All-natural, non-invasive. Cellulite does significantly lessen with stimulation and increased blood flow. We all love a good massage — especially one that reduces cellulite.
DEEP TISSUE MASSAGE
Beyond myofascial massage this Roller helps release tension, stress, and pain in the muscles by improving natural blood circulation and reducing inflammation to restore mobility and flexibility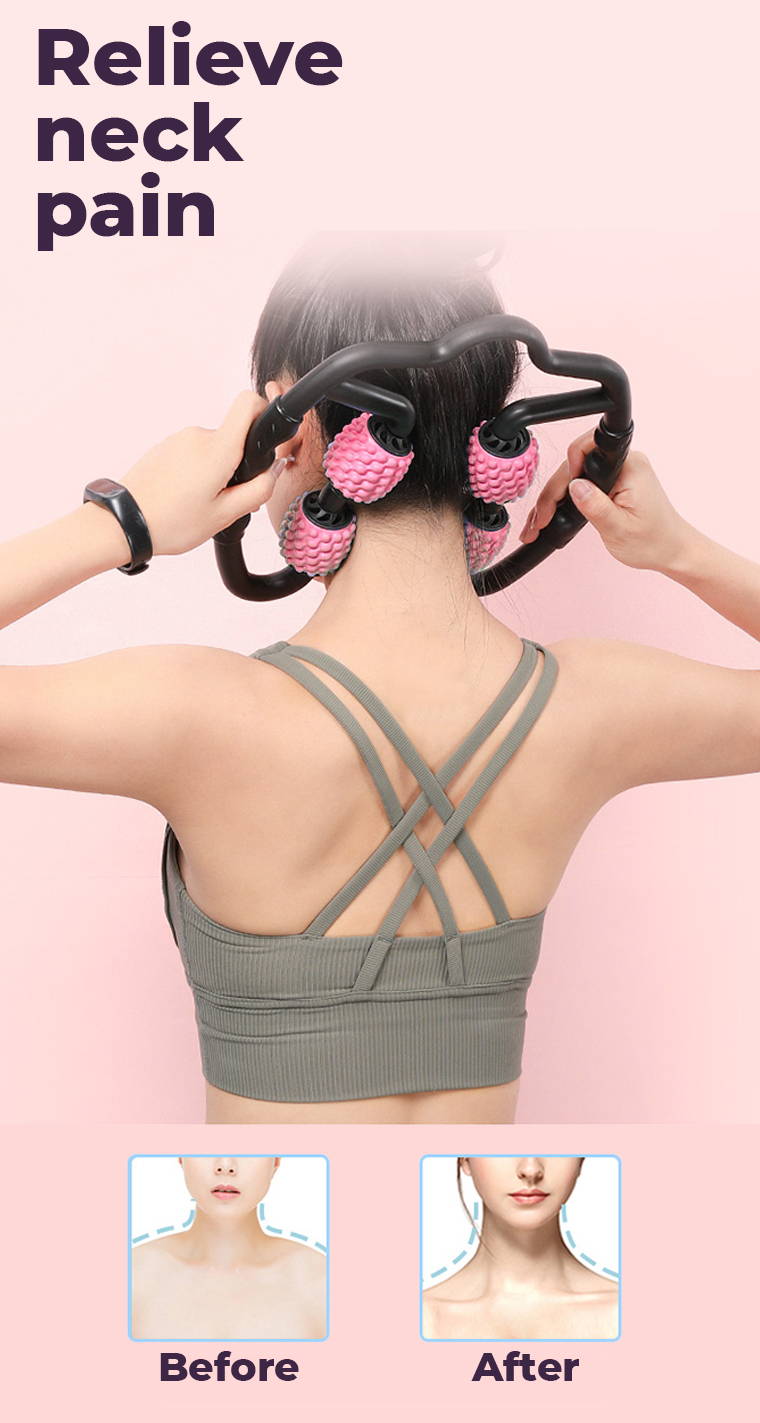 STAY HEALTHY
Our Roller is great for myofascial release, deep tissue massage, reflexology, acupressure, or even relieving carpal tunnel or strained muscles. It also has a proven track record in helping with fibromyalgia pains, spider veins, and restless legs syndrome.
BABY SKIN
Our Roller improves skin elasticity. It will never over-stimulate the skin, despite close contact during the massage.
HOW IT WORKS
Featuring 4 independent rollers, you'll be able to effectively target all your stubborn fat pockets.Tone your calves and thighs with Our Roller by breaking down fats and cellulite in those areas.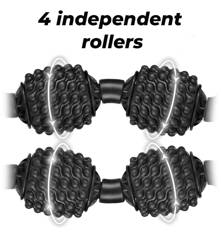 Cellulite is thought to arise when the fibrous bands of connective tissue (fascia) that anchor the skin to muscles break down, allowing fat cells to push up into the skin layer. This creates the uneven, bumpy texture that gives cellulite its cottage cheese-like appearance.


Enhanced blood flow and increased lymphatic drainage help to reduce the appearance of cellulite. The idea is that increasing circulation to the area strengthens fascia and prevents fat cells from pushing through to cause more dimpling.
The anti-cellulite massage stimulates the deep layers of the skin and the muscle, encouraging the flow of oxygenated blood to the area, which provides the nutrients necessary to improve the condition of your skin, as well as helping the lymphatic system to remove any toxins and excess fluid.
FAQ
Q:
How long does it take to get results?
A:
It depends on the person who is using but usually no more than 2 weeks.
Q:
Is it painful? Is it going to hurt?
A:
It may be a little bit uncomfortable for the first time but definitely not painful, and the discomfort will go away too, as you get used to the method.
Q:
Can I use this device with massage oil?
A:
Yes, absolutely! You can purchase special massage oils which will make the massage more effective!
🔥 Not sold in your nearby stores - CLEAN GREEN exclusive!🔥
Our Mission is simple. We focus on giving you the best Cleaning & Home Products that are not harmful to your health or the environment.