This product is currently FREE As a part of our Free-Friday Promotion. We will plant one tree for every order that includes this product during the promotion!
---
THIS WEEKS FREE-FRIDAY PROMOTION ENDS AT 12:00PM PST SATURDAY, BE SURE TO ORDER BEFORE THE PROMOTION ENDS OR STOCK RUNS OUT.
---
Sale Ends In:
0d 0h 0m 0s
[FREE SALE] Reusable Dish Drying Rack
Free $16.88
This offer will expire in:
After the countdown the price will return to it's original amount.
Description
1.Designed to help you rinse and dry dishes, rest clean vegetables during meal prep, or even hold a colander or cutting board this metal dish drying rack provides more kitchen convenience and versatility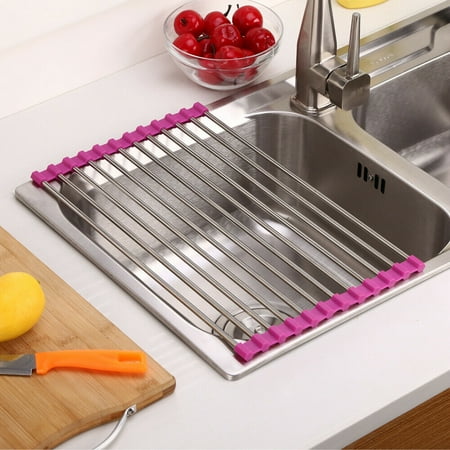 2.Once expanded this lay-flat sink dish drying rack can support cookware over the sink for draining into the basin or placed on a counter surface to act as a heat-resistant trivet mat or cooking rack for hot pans or plates
3.The roll-up dish drying rack rolls up quickly and easily when you're finished using it to help you save space in the kitchen and to create a cleaner look if you have guests or friends coming over Wash, Thaw, Dry, and More – Our rust free dish drying mat is made with food-grade safe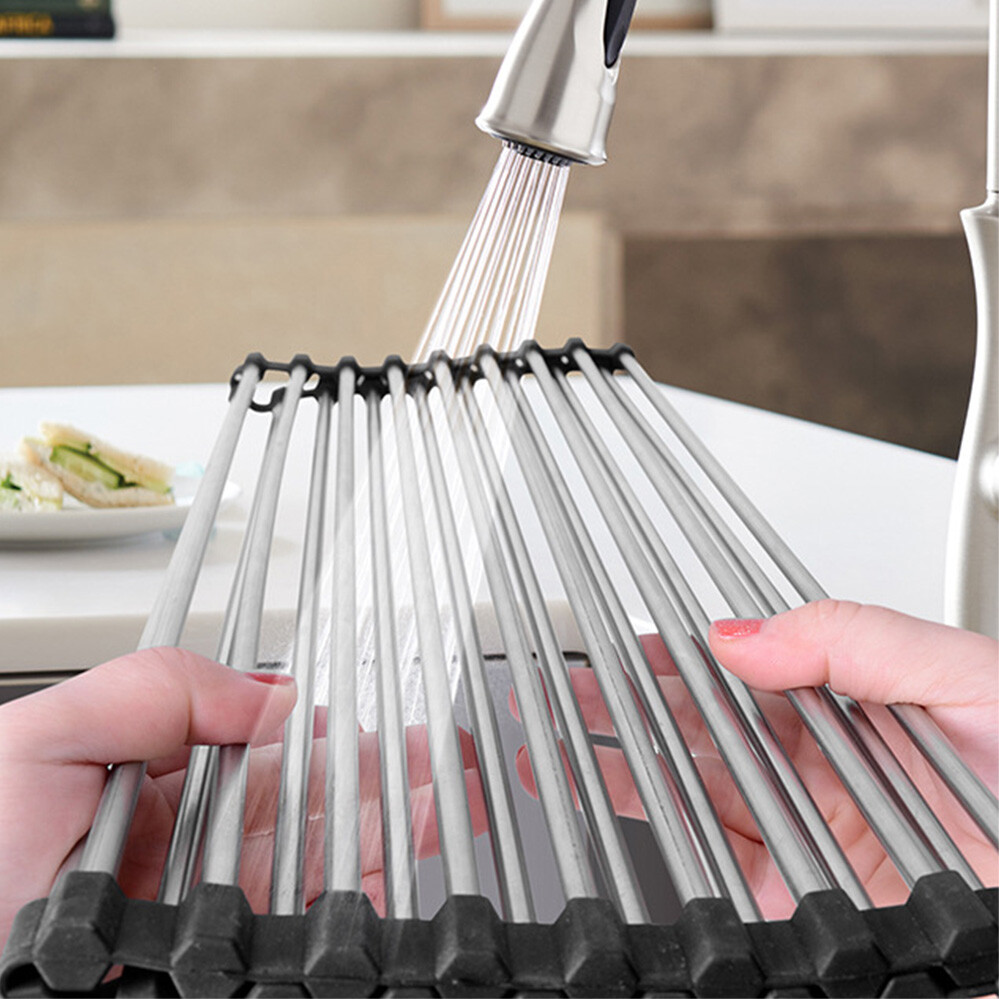 Features
1. Solid and Sturdy
2. Made of imported high-quality stainless steel , sanitary clean , no rust
3. Be flat on top of the kitchen sink, to wash fruits and vegetables or cutlery and good top position, let moisture droplets drain.
4. Rust Resistant
5. Easy to roll up to save space and storage
6. Material: Tough Stainless Steel and Silicone ( BPA Free )
7. Multi-function, used as both dish and vegetable drainer
8. Used as heat resistant trivet mat on counter-top

Our Mission is simple. We focus on giving you the best Cleaning & Home Products that are not harmful to your health or the environment.