Halloween/CHRISTMAS HAUNTEDPROJECTOR
🎃Let Your Family Excited For Halloween! The Perfect Treat-or-tricking!🎃

Using a projector, you can project horrible scenes on any surface indoors and outdoors. Can make these scenes look realistic and creepy.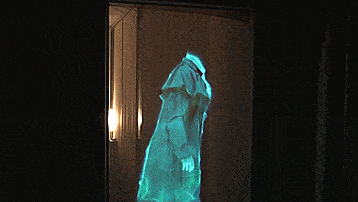 Lifelike: 
Bring horror into Halloween and make it a reality. The holographic projection has very realistic audio, which can be synchronized with the animation, bringing a more terrifying experience.
Simple operation: 
Install the included projection screen securely inside the selected window. Point and freeze the animation on the screen, adjust the focus of the lens, and start playing.
Widely used: 
One-button switch is easy to use, you can watch movies with just the push of a button, without complicated settings or installation
Weather resistance and safe use: 
The product has a built-in temperature protection function, and the working temperature range is between -25°C and 60°C. The rated working time of LED floodlights exceeds
several hours

.
🎃 Projects high-end optical projection screen videos to the included from within your home.
🎃 Display stunning holiday movies in your window!
🎃 with a tripod, easy to use and set up.
🎃 Perfect for Christmas and Halloween decorations.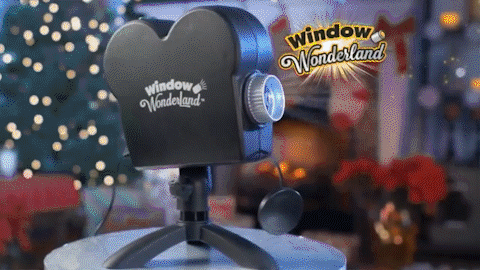 Projector screen:
Convenient to storage and carry
Anti-crease and high absorbance material
Format and size:16:9 screen format, diagonal 120" offer 104" x 58" viewing area
The visual effect of the Halloween ghost projector with a projector screen is more
🔥 Not sold in your nearby stores - CLEAN GREEN exclusive!🔥
Our Mission is simple. We focus on giving you the best Cleaning & Home Products that are not harmful to your health or the environment.