INNOVATIVE DUST CLEANING GLUE
$20.93
This offer will expire in:
After the countdown the price will return to it's original amount.
Having this Innovative Dust Cleaning Glue is a great chance to 
make your life a lot easier 

Cleaning Glue will do all the cleaning job and 

clean all kinds of small dirt precisely!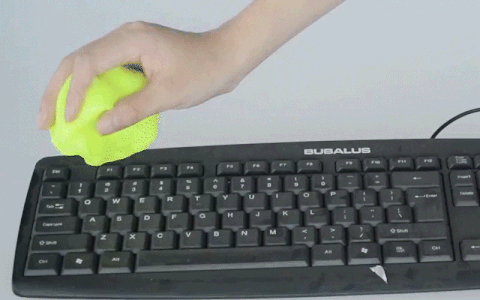 Our Magic Dust Cleaning Glue catches dust and dirt from gaps and with it's high elasticity is ideal to eliminates germs and bacteria, helping to maintain your family life quality and health.
Features:
Made of soft gum material, non-toxic and biodegradable. Catches dirt and effectively reduces germs and bacteria.

Easy to Use! Just lay the cleaning glue on any surface that you want to clean, press it down for two to three times and then lift it up. All dust, dirt, hairs are picked up.(Note: Do not stay on the keyboard for more than 3 minutes)

Recycle and re-use, can be used over and over again till compound turns into nontransparent without the need for being cleaned.

Great for a computer keyboard, phone keypad, TV remote, video game console, speaker grill, fan grill, air condition vent, car air vent, an automobile dashboard, window sill and more. Very effective at removing 99.99% of harmful particles that live on everyday surfaces.

Do not use with WET hands, please. Keep away from direct sunlight and keep DRY, please store inside hermetic bags.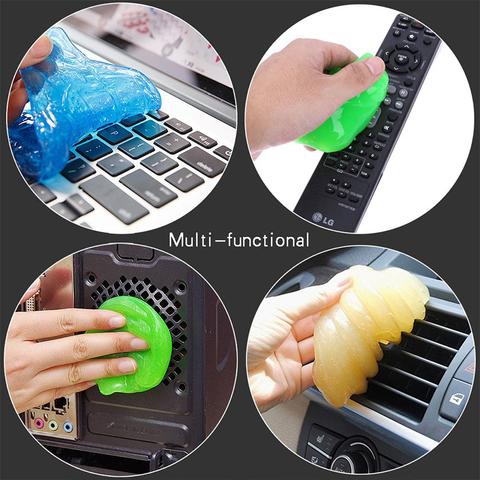 How to Use:
Clean hard-to-reach areas in a fun and effective way!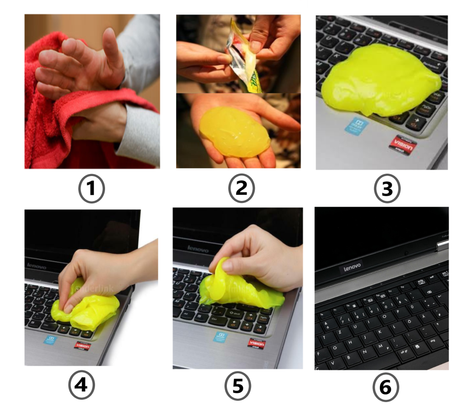 OUR GUARANTEE


We do our best to source the most unique and innovative products we can find, and to make sure that you, our customer, always has the best possible experience when shopping with us.
Our Mission is simple. We focus on giving you the best Cleaning & Home Products that are not harmful to your health or the environment.