Silicone Toilet Brush
$39.99
This offer will expire in:
After the countdown the price will return to it's original amount.
Description
A revolutionary toilet brush with a flexible, D-shaped silicone head that reaches all areas, even under the rim
WHY SILICONE?
 The purpose of using silicon is that it does NOT harbor bacteria. It's very easy to disinfect.
SUPER EASY TO CLEAN OFF!!!
The water-repellent material allows liquid to drain quickly; less dripping between cleaning and storing
Anti-clog design – wide bristle spacing ensures dirt rinses off easily
Durable bristles
Comes with a separated design holder which allows you to clean the hold easier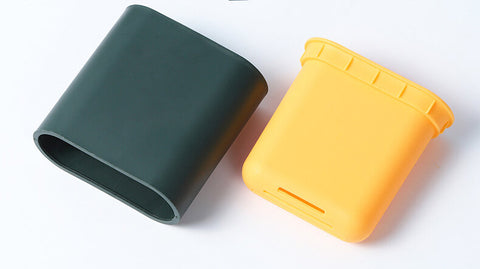 Made in Vietnam
Flexible silicone wings work to deep clean
 🔥 Not sold in your nearby stores - CLEAN GREEN exclusive!🔥
Our Mission is simple. We focus on giving you the best Cleaning & Home Products that are not harmful to your health or the environment.